Shri. Sukhbir Singh Jain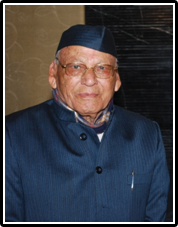 A Man with a Vision
Sukhbir Singh Jain is the founder of Lubok Industries established on April, 2011 which is a steel making company headquartered in New Delhi, India. He is also Founder-Chairman of Ashiana Manufacturing India Ltd. which was established in 1992 with an aim of producing premium steel bars globally. Under his leadership, Ashiana today stands with the name of confidence and trust of millions when it comes to construction.

His story is that of a man with a vision who faced numerous hurdles but with his grit and perseverance emerged victorious. He channelized all his energy to fulfill his goal and now when it has been achieved, his company continues to grow and prosper under his rich knowledge, experience and blessings.
Mr. Neeraj Kumar Jain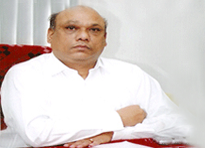 Whole Time Director
Mr. Neeraj Kumar Jain is a Whole-time Director having experience of more than 27 years in steel industry in different capacities. He is a Commerce Graduate & has always been proved a pillar of support & strength for the management & operations of the Company. His association with the Company helped it to make 'Ashiana' a brand name in the market. He looks after the purchasing of raw materials & during his tenure there has been a consistent improvement in the inventory levels of the Company.
Mr. Sanjay Kumar Jain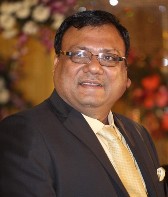 Whole Time Director
Mr. Sanjay Kumar Jain is a Graduate in Business Adminstration having wide experience in multifarious fields viz. manufacturing, marketing, liasoning with Banks & other Government agencies. He is the brother of Mr. Neeraj Kumar Jain & brother-in law of Mr. Naresh Chand. He is associated with the Company since May, 1997.

His contribution to the Company has been invaluable. Through his sheer dedication & commitment, Company has got benefitted in a wide variety thus paving the way ahead for the Company to create a niche for itself.
Mr. Naman Jain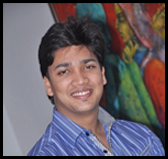 Managing Director

Naman Jain, who is set to make the time in fist.

Studied at The London School of Economics and Political Science - LSE, After Studies he joined as a Managing Director of Ashiana Manufacturing India Ltd from 2015 and look forward to his Canon lane is in use. Along with all the qualities of his father, his eagerness is also a better achievement. He dreams every day with a new eagerness and flexibility.
Mr. Manish Gautam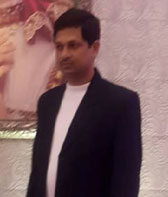 HOD Accounts & Finance
Mr. Manish Gautam is a tremendous performer in accounts, finance and party dealing since 1998.
Mr. Gautam passed out Master Degree in Accounts from Chaudhry Charan Singh University. He has been involved with Iron & Steel Industry since the beginning of his career with Kamdhenu Group.

He joined AMIL as a HOD of Account and Finance in April 2016. Before hare he was in Ashiana Ispat Ltd as HOD in Finance Department and Independent Director of Ashiana Manufacturing India Ltd.
Mr. Atul Goyal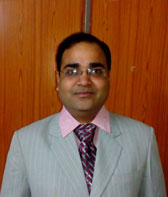 Account Manager
Atul Goyal is Accounts Graduate and MBA holder in Finance from SMU (Sikkim Manipal University). MrGoyal have 10 years' Experience in Accounts managements Area in Iron Industries, before Account Manager in AMIL he was working as Branch finance Manager in Prime Gold.